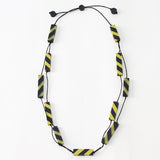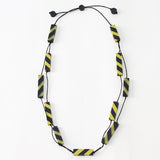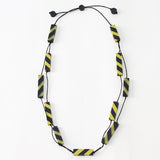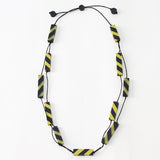 Sylca Lime & Navy Alicia Necklace AE20N11
Lightweight, fun, and easy to wear; but the color combination is what makes this necklace stand out! Rectangle lime resin beads with a navy blue design hang sporadically on a black wax cord. The necklace is adjustable so you get to choose the length you prefer! Pair with a simple jeans and tee for an effortless.
Adjustable length 24″to 36″ with 1 1/2″ size beads.