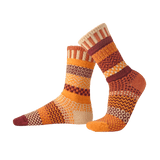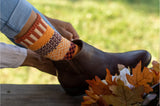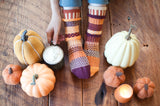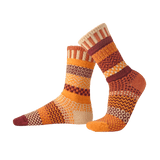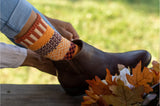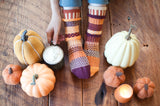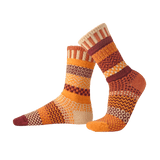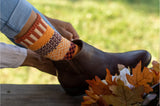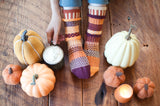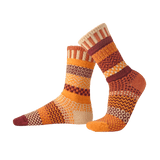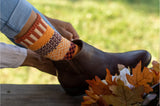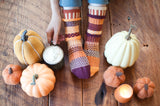 Solmate Socks PUMPKIN PIE Upcycled Cotton Poly Blend Crew Socks
It's the most wonderful time of the year... at least, that's what we think. There's nothing like the aroma of burning candles, cinnamon and nutmeg, and warm cozy vibes. And it was our mission to capture all of those fall feels in our Pumpkin Pie Crew Socks. No better way to show your love and appreciation for autumn than in these festive socks.
Colors in this sock: 
burgundy, burnt orange, cream, marigold.
Small: Women 6 - 8 / Men 5 - 7
Medium: Women 8 - 10 / Men 7 - 9
Large: Women 10 - 12 / Men 9 - 11
62% Recycled Cotton, 22% Recycled Polyester, 15% Nylon, 1% Lycra
Made In USA: All of our products are manufactured at our own mill in Hickory, North Carolina. We use recycled cotton yarns made from production scraps and used clothing.