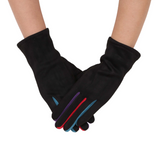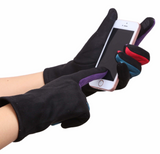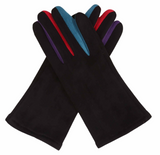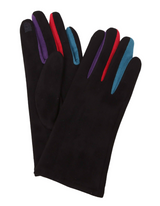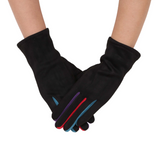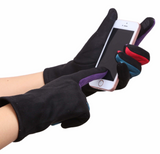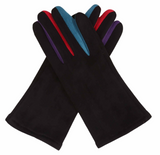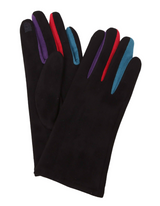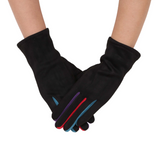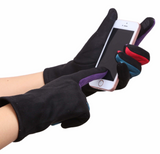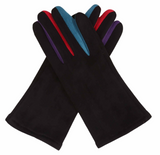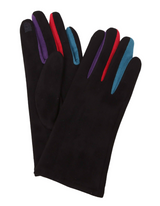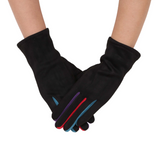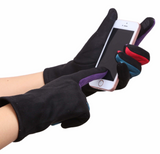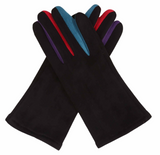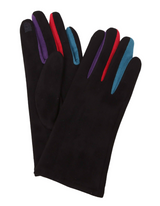 RainCaper GMULTI1 Texting Gloves Multi Black/Brights
Black with a glimpse of violet, crimson & teal – raise your hand if you love color!
We're in love with these chic Black & Multicolor Gloves – they go with everything, including our most popular RainCaper designs. The luxurious black gloves protect hands from sun, wind and cool weather while adding a touch of elegance to daily life. Wave your hand to reveal gorgeous jewel tone gussets between each finger – sophistication with a surprise – sweet!
Giftable gloves complete any outfit and are perfect for travel, commuting, church, special occasions and every day.
Buttery-soft faux suede gloves caress your hands
Touch screen technology on thumbs and index fingers; compatible with most devices
Warm, windproof and breathable
95% polyester, 5% spandex
Hand washable; hang to dry
One size fits most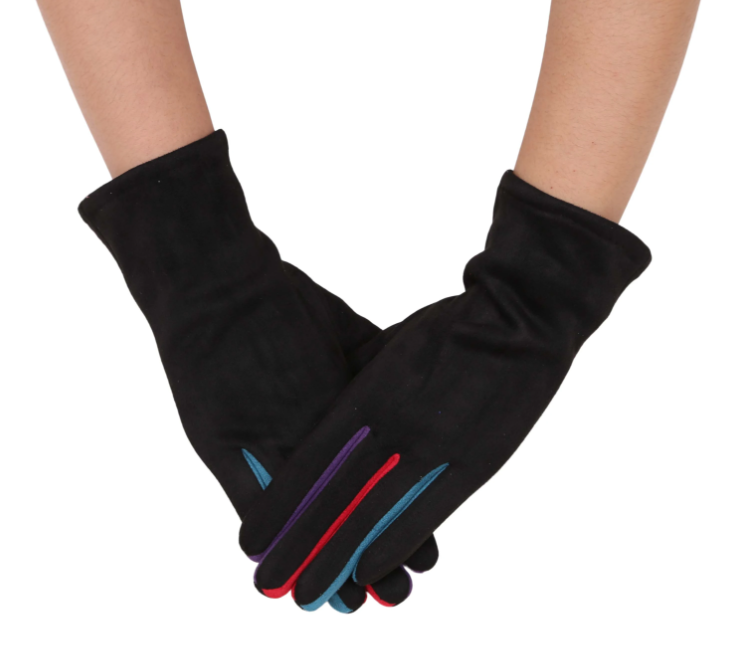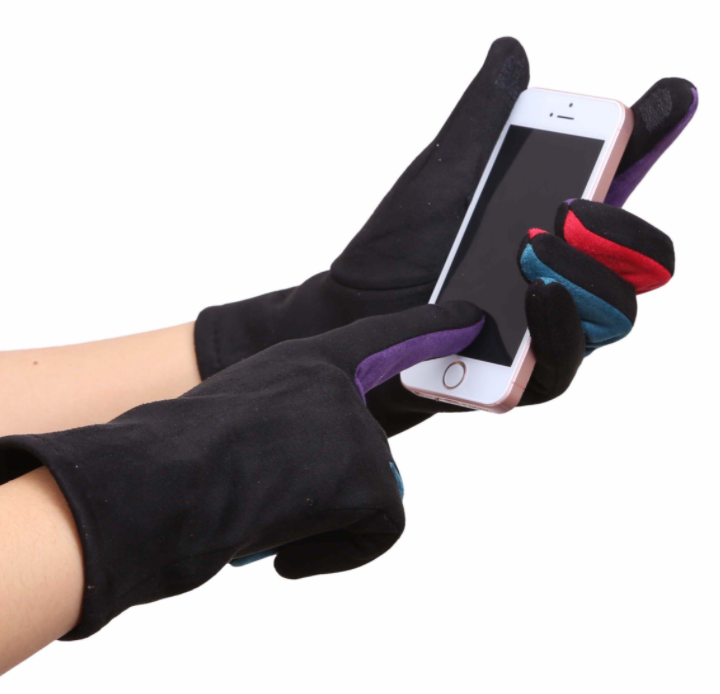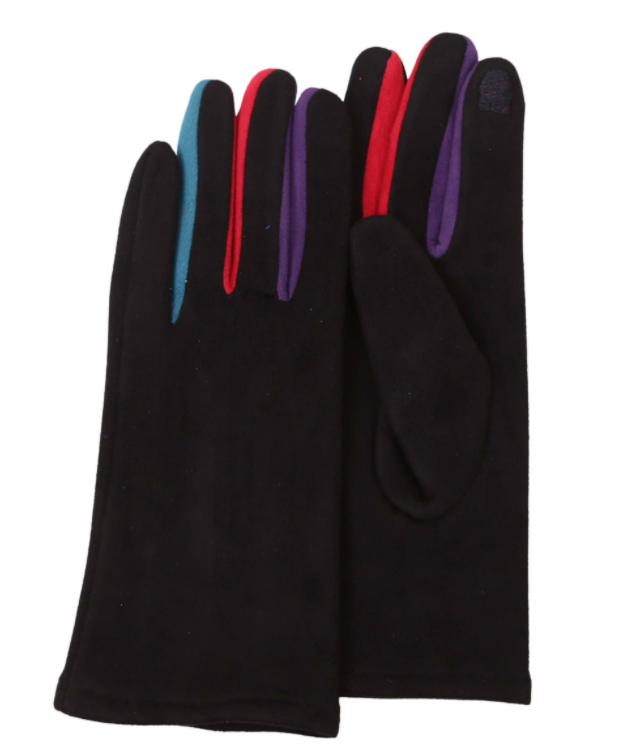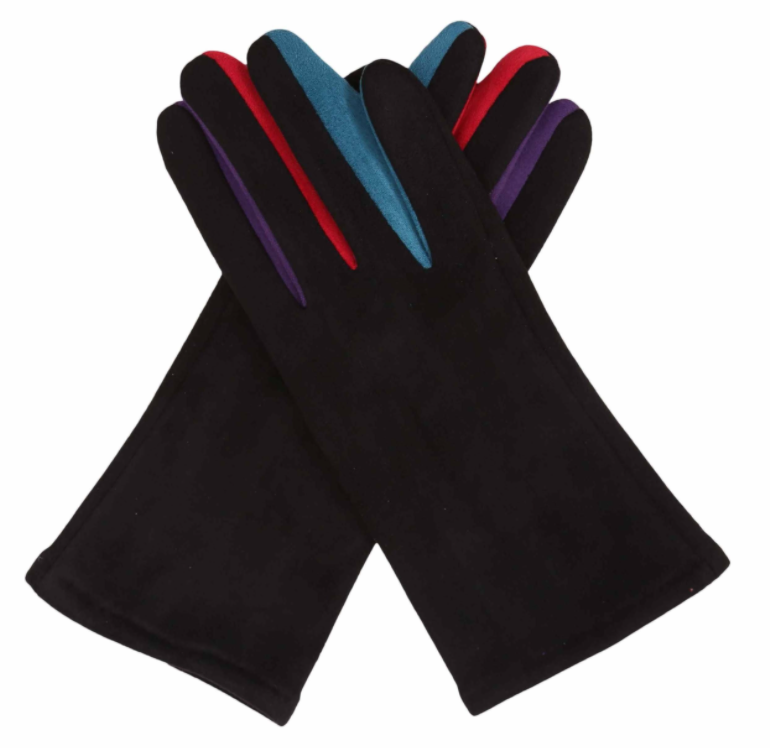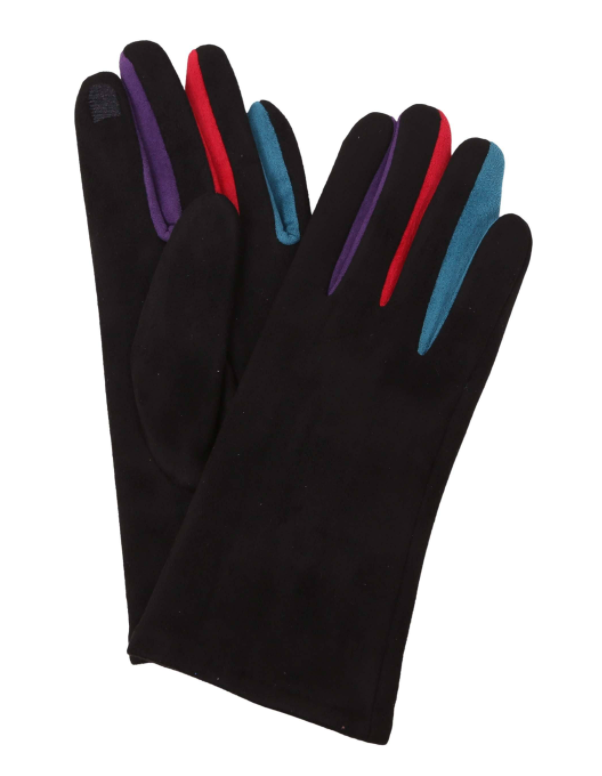 Gorgeous and super handy gloves!
Having ordered these gloves sight unseen, I was delighted to receive them. They are beautiful and I'm so happy they work with my cellphone. Thank you, Panterra!